False Friends
| Item | Source |
| --- | --- |
| | Visit northern village |
| Vulnerary x2 (3 in Normal Mode) | Steal from various enemies |
| | Dropped by Erik (Normal Mode) |
| | Dropped by Erik (Hard Mode) |
| Shop | Items/Price |
| --- | --- |
| Armory | |
| Vendor | |
Before the turn 1 player phase: Erk (NPC) spawns near the northern village (Appendix 1).

Before the player phase of turns 1, 2, 5: 1 Pirate spawns from the southern fort (Appendix 2).

Before the enemy phase of turns 1 to 3: 1 Brigand spawns from the northwestern mountains (Appendix 3).

Before the turn 4 enemy phase and turn 6 player phase: 2 Pegasus Knights spawn from the southeastern forts (Appendix 4).
Defeating the boss will stop further reinforcements.

Rain starts to fall before the turn 5 player phase.

Erik will move to attack you if any player units are in range.

Erik will start to move towards you on turn 5.

Erik's in-battle palette is incorrect.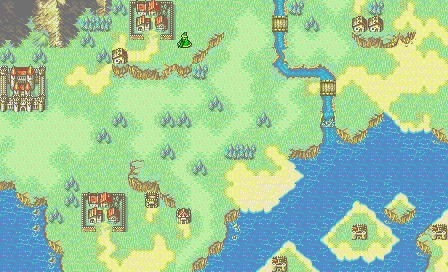 Appendix 1: Erk spawn point
---
Appendix 2: Pirate reinforcements (turns 1, 2, 5)
---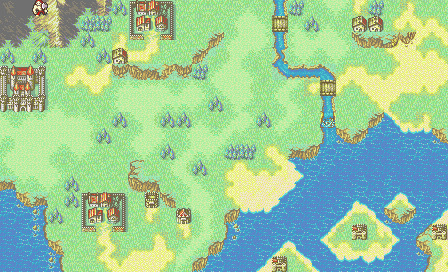 Appendix 3: Brigand reinforcements (turns 1 to 3)
---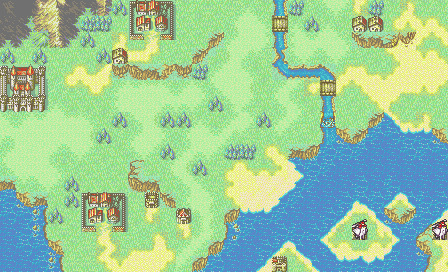 Appendix 4: Pegasus Knight reinforcements (turn 4 EP, 6 PP)